Eavestrough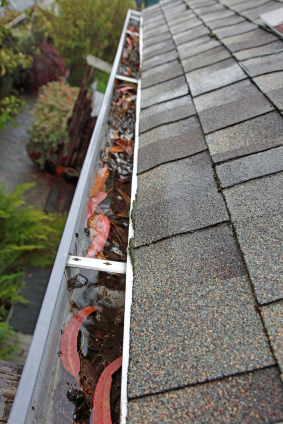 Proper operation of your eavestrough protects your home, roof, foundation and landscaping from damage by water. Regular inspection and maintenance will prevent gutters and downspouts from becoming plugged, and keep dirt from getting "baked on" over time and reducing the effectiveness of this important system.
Common Problems to Watch For
In addition to regular cleaning, homeowners should watch for these common problems:
Eavestrough that is coming loose
Leaking at the joints
Older eavestrough that is too small (4")
Worn, dented or beat up
Problems caught earlier tend to be easier and less expensive to solve than letting a more serious problem develop over time.
In addition to protecting your home and landscaping, replacing your eavestrough will improve the aesthetics of your home, and even provide an opportunity to change downspout locations due to sheds, sidewalks, or changes in landscaping over the years.
Seamless Eavestrough from Kielstra
Both the quality of the product as well as the installation methods for eavestrough have improved over the years. The galvanized gutters of the past have been replaced by seamless aluminum, and hangers are used for installation instead of nails which can work loose over time.
And by choosing Kielstra, you are assured of honest advice, good value, professional installation, and a clean job site when we're done.
"We are writing to thank you for the quality of the product and especially for the outstanding service you provided for us when you replaced our eavestroughs and shutters. All too often home repair contractors fail to provide the expected results. Happily, your company does. We will certainly recommend Kielstra Siding & Windows to our friends."
Lisa
Contact us for more information, or use the form below to request a quote.
Request an Estimate
Simply fill out the form below and we will contact you as soon as possible to arrange for an estimate, or answer any questions you may have.